Plumbing and Heating for large scale projects
For 18 years we have specialised in providing plumbing and heating services on large-scale projects for many of the UKs residential housing developers, housing associations and local authorities – on developments that typically involve the construction of hundreds of houses. Robbie Bowden is responsible for this aspect of the business.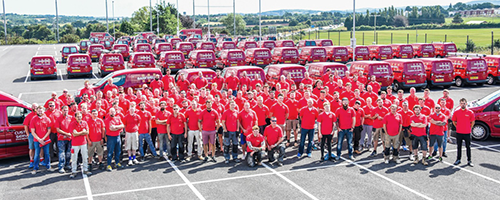 Over the years, the success and expansion of our company has been dependent on building successful long-term relationships with our clients and partners. These relationships are further strengthened by a number of factors:
Scale
We are perfectly practiced and experienced at handling extensive plumbing installations on major new build developments. No project is too large, and we have a team of more than 140 plumbers, 6 contract managers, a new build manager and commercial manager ready to discuss your plans.
Quality
We always make sure our work exceeds the expectations of our clients. All our work is guaranteed for 12 months, and we also offer extended service contracts. It is this consistency of quality and our rigid quality control procedures, that means we keep our clients happy, year after year.
Communication
We work with our clients on every project from start to finish – and beyond. This way we can be sure that any arising questions or problems are addressed and resolved with no time wasted and the minimum of fuss.
Doing it right
There are no half-measures in plumbing and heating installation – anything less than an excellent job will lead to problems and even dangers down the line. At BJ Barkwell & Sons, we know that everything needs to be done by the book, with all relevant procedures and checks in place. This attention to detail is the way we operate, and we won't settle for anything less.